EXPECT MORE!
Schiphol Airport transfer for groups
Do you need to arrange an airport transfer to or from Schiphol Amsterdam Airport for a group? Then you should look no further. Van Heugten Tours offers a wide range of options to perfectly suit your wishes. Our fleet of buses varies in both size and luxury options, so you can find exactly what you need. Our largest touring car seats up to 79 people!
Rent a touring car or bus for your Schiphol Airport transfer
Renting a bus or touring car with Van Heugten Tours ensures a stress-free experience. Our highly skilled and professional drivers can pick you and your group up anywhere and are guaranteed to drop you off at your desired location on time. In addition to using our airport service, there are many options to choose from. We can arrange for a hostess who will take care of your group, and all of our touring cars are equipped with a fast wifi network. When you choose for Van Heugten Tours, you will be in good hands. Our drivers are very professional and will help you with anything you might need. Also, all of our vehicles are highly modern and very comfortable to ensure that you will have a pleasant trip.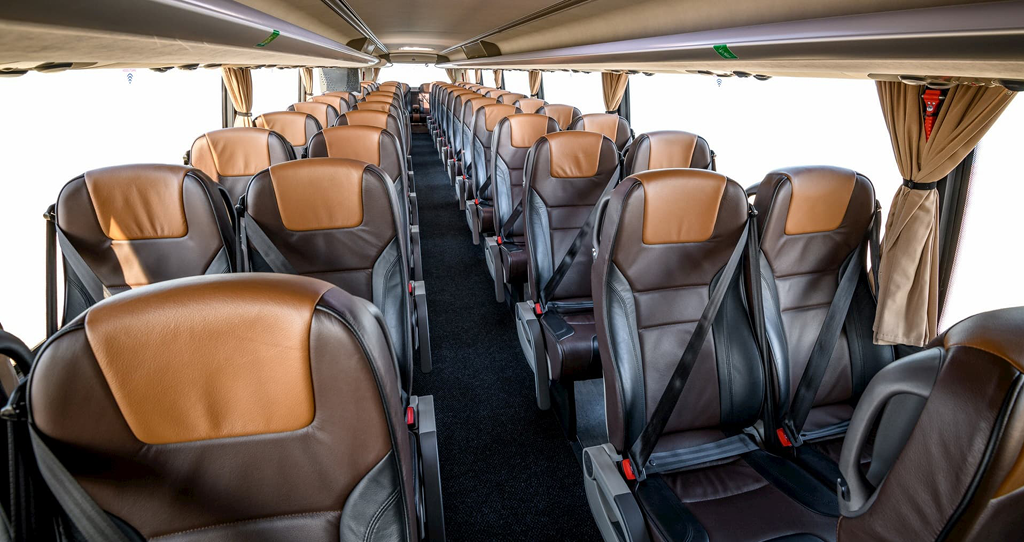 Flexible and reliable airport transfer service
We understand that travelling with a large group is often a stressful experience. When you arrive at Amsterdam Airport, especially if it's at an inconvenient time, all you want is to proceed to your final destination effortlessly. It might even be worse when you have a flight to catch, because of the strict deadline! That is why our flexible airport transfer service can be such a life saver. We can pick you up or drop you off at a predetermined time and location. You can just leave it all to us. Whether you choose a luxurious minibus or a large, double-decker touring car for your Schiphol group transfer, we can ensure that you'll arrive in time. If you arrange your Schiphol Airport transfer for groups with Van Heugten Tours, you can be sure that everything goes according to plan. Contact us if you wish to make a booking or if you need additional information.